We took baby steps this week on the decluttering front.
Goodwill
is the default decluttering answer, but this week I feel like we were experimenting with other avenues. Just Monday, Josh sold a laptop DVD drive on
eBay
and I got rid of a baby gate* on
Freecycle
. There are pros and cons to each method, and each are suited to different stuff.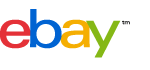 eBay/Half.com
Josh has used eBay as the need has come up to get rid various things, or buy hard-to find things. We used Half.com to get rid of many of the textbooks we didn't want to keep after college
Pros
The obvious one: You get money out of the deal. People pay for shipping, and they pay for the item.


Your customer base is worldwide. Probability says that someone on the planet wants the thingamajig you're selling.


Security. eBay & PayPal figure out the details of transacting for you.
Cons
Seller's fees. eBay has to make money somehow.


Hassle. You have to (oftentimes) upload pictures, write up something that makes what you're selling desirable, figure out a fair price for the thingamajig, and wait till the auction's over or someone 'Buys it now'. THEN, depending on the size of the thing, you have to figure out how to package and mail it.
Freecycle
I had heard of this opportunity through a variety of ways, and decided to check it out. I joined a couple local groups and have been watching the postings for about a week. It looks like a good deal. I was surprised how active the groups were.
Pros
No hassle. You send an email to your local group with a simple statement of what you have to offer, and wait for a response. For an old wooden baby gate, it took just hours to get a couple responses in just the Carmel group. You choose the lucky winner, and tell them where to pick it up. They come and get it.


You feel good about it. One of the purposes of Freecycle is to keep useful stuff out of landfills. On top of that, I was glad the old baby gate to go to someone who needed it- a single mom with a 6-month-old.
Cons
Everything posted is (go figure) free. You're not going to make any money off the deal.


The groups are local, so, there may be no takers when the customer base is limited. As much as you like your baseball card collection, and you might be able to sell it on eBay, there's a chance no one in your neighborhood will care.


Security. Inviting strangers to your house for any reason implies risk. The site suggests, if you're worried about it, to leave the item on your front porch, or to meet the receiver in a public place during the day. (We weren't home when the lady was coming to pick it up, so we left it outside our apartment door, and it had disappeared when we got back.)
The happy medium of these two is
craigslist
, which I'm a big fan of. It's local & community-supported (like Freecycle) and you can sell stuff for money (like eBay). I check it all the time for local deals, though I haven't gone as far as to buy anything yet. There seems to be less hassle with craigslist than eBay- posting is free and there's no seller fees or shipping, though you do still have to figure out a price (or not, & post it for free), post a picture if you want, & write a description. It's also less structured than eBay, your audience is more limited, and you have the same security issues as Freecycle. Craigslist was particularly helpful while I was looking for a job in a new city (Denver). I got more responses from my resume posted on craigslist than anywhere else.
Have you guys tried any of these? What's been your experience? How do YOU declutter?
---------------------------------------------------
* Disclaimer: I mentioned a baby gate. This might confuse readers. We have no babies. None are planned in the near future. My parents were cleaning their house while packing to move and found this, probably as old as I am, and we tried to get rid of it among friends. When that failed, we Freecycled.